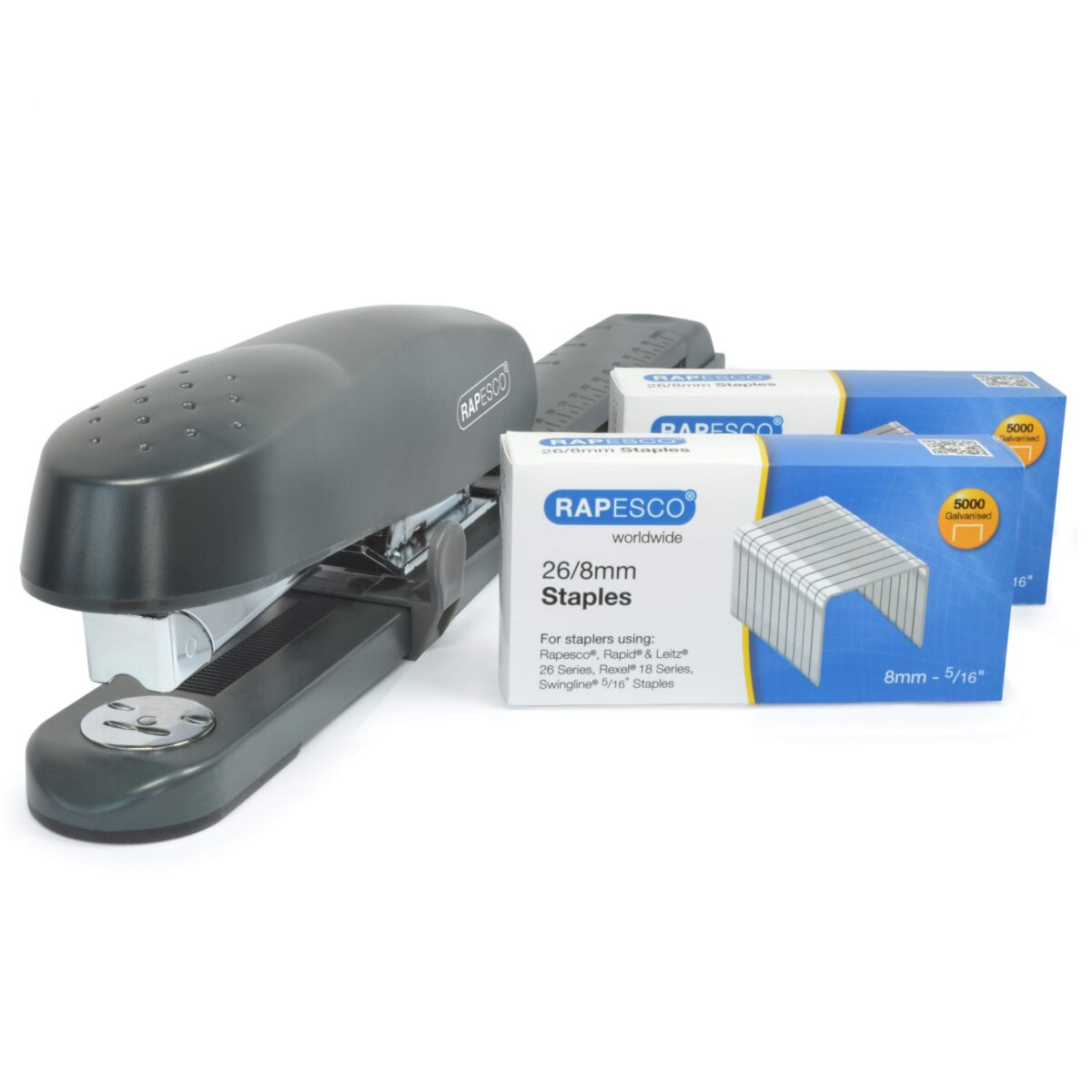 790 Front Loading Long Arm Stapler & 10000 26/8 mm Staples – Charcoal
This Rapesco stapling set includes the 790 Long Arm Stapler and two boxes of 5,000 26/8mm staples. The 790 Executive long arm stapler from Rapesco has a 300mm reach and can staple up to 50 sheets with a rotating anvil enabling both staple and pin settings. This long arm stapler also benefits from a front-loading magazine with quick-release button for easy full-strip loading and calibrated adjustable paper guide/margin adjuster for neat and consistent stapling. The 790 stapler uses both 24 & 26/6mm staples to staple up to 25 sheets, and 24 & 26/8mm staples for stapling up to 50 sheets.
Office stapler and staples set supplied with the 790 long arm stapler and 2 boxes of 5000 x 26/8mm staples
Perfect for centre stitch stapling of even the largest pamphlets or brochures
300mm stapling depth, uses 26/6 & 24/6mm staples
Calibrated adjustable paper guide/margin adjuster and easy push button magazine. All staples have been manufactured with a chisel point
Offering the same specification, performance and reliability as the Rapesco Spinna but in a long arm version
Perché scegliere Rapesco?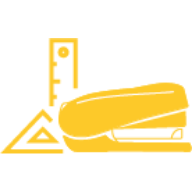 Progettazione
Siamo produttori di prodotti per ufficio dal design meticoloso che superano i limiti in termini di prestazioni, innovazione e longevità.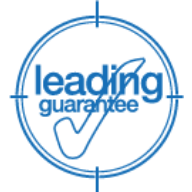 Qualità
Alla continua ricerca di nuovi standard di prestazioni, siamo fiduciosi nella lunga durata dei nostri prodotti e siamo orgogliosi di offrire una garanzia leader.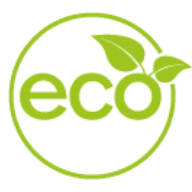 ECO
ECO è molto più di un semplice aggiornamento del prodotto, sta diventando il nostro nuovo standard e siamo costantemente alla ricerca di nuovi modi per ridurre, riutilizzare e riciclare.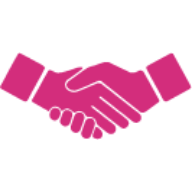 Affidabilità
Rinomati a livello internazionale da quasi 70 anni, siamo orgogliosi di essere un marchio su cui i nostri clienti possono fare affidamento.