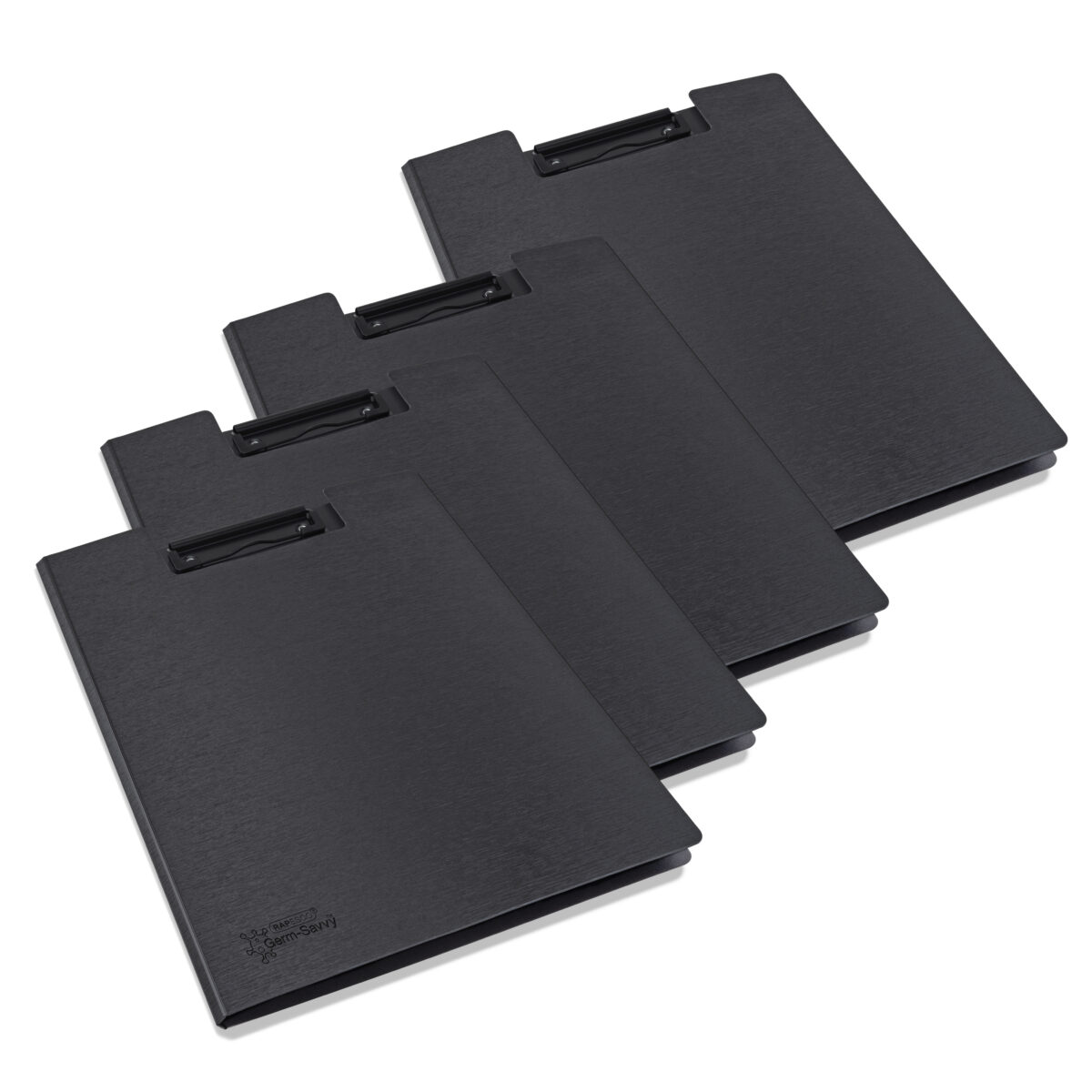 Germ-Savvy® Antibacterial A4 Foldover Clipboard – Black – Pack of 4
This foldover clipboard from Rapesco with a low profile clip features our special Germ-Savvy® antibacterial agent, which kills 99% of bacteria. Not only is this long-lasting, portable clipboard safer due to its protection agent, but the low-profile clip is convenient for storage, as well as being lightweight to transport, whether in a rucksack, briefcase or held in hand, great for businesses, individuals and schools alike. Additionally, its matt textured blue cover is made from durable, non-toxic polypropylene material making it acid and PVC free, another safety bonus. The black-coated metal clip is riveted to the board for stability and features a strong spring mechanism to hold your papers in place, whilst the plastic corners give added grip and protection, so your papers are held securely and don't get damaged. The clip will hold papers or a refill pad of up to 100 sheets (80gsm) and smaller paper sizes such as sticky notes, and it also doubles up as a handy slot to hold your pen/pencil.
Germ-Savvy® antibacterial treatment included on the polypropylene material – ISO 22196:2011
Strong and durable A4 foldover clipboard with low profile clip and 12mm spine
Matt brushed textured outer cover with rounded corners on the edges for added safety
A practical foldover cover protects your work and helps keep it secure and a smooth inner cover provides a comfortable writing surface
Easy maintenance – the PP cover can be wiped clean without the built-in antibacterial protection washing off
Perché scegliere Rapesco?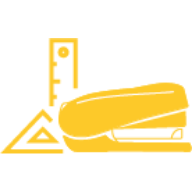 Progettazione
Siamo produttori di prodotti per ufficio dal design meticoloso che superano i limiti in termini di prestazioni, innovazione e longevità.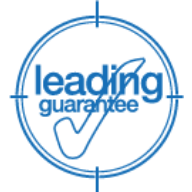 Qualità
Alla continua ricerca di nuovi standard di prestazioni, siamo fiduciosi nella lunga durata dei nostri prodotti e siamo orgogliosi di offrire una garanzia leader.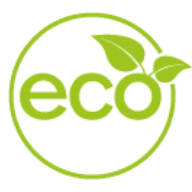 ECO
ECO è molto più di un semplice aggiornamento del prodotto, sta diventando il nostro nuovo standard e siamo costantemente alla ricerca di nuovi modi per ridurre, riutilizzare e riciclare.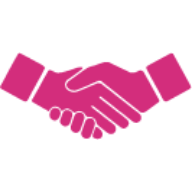 Affidabilità
Rinomati a livello internazionale da quasi 70 anni, siamo orgogliosi di essere un marchio su cui i nostri clienti possono fare affidamento.