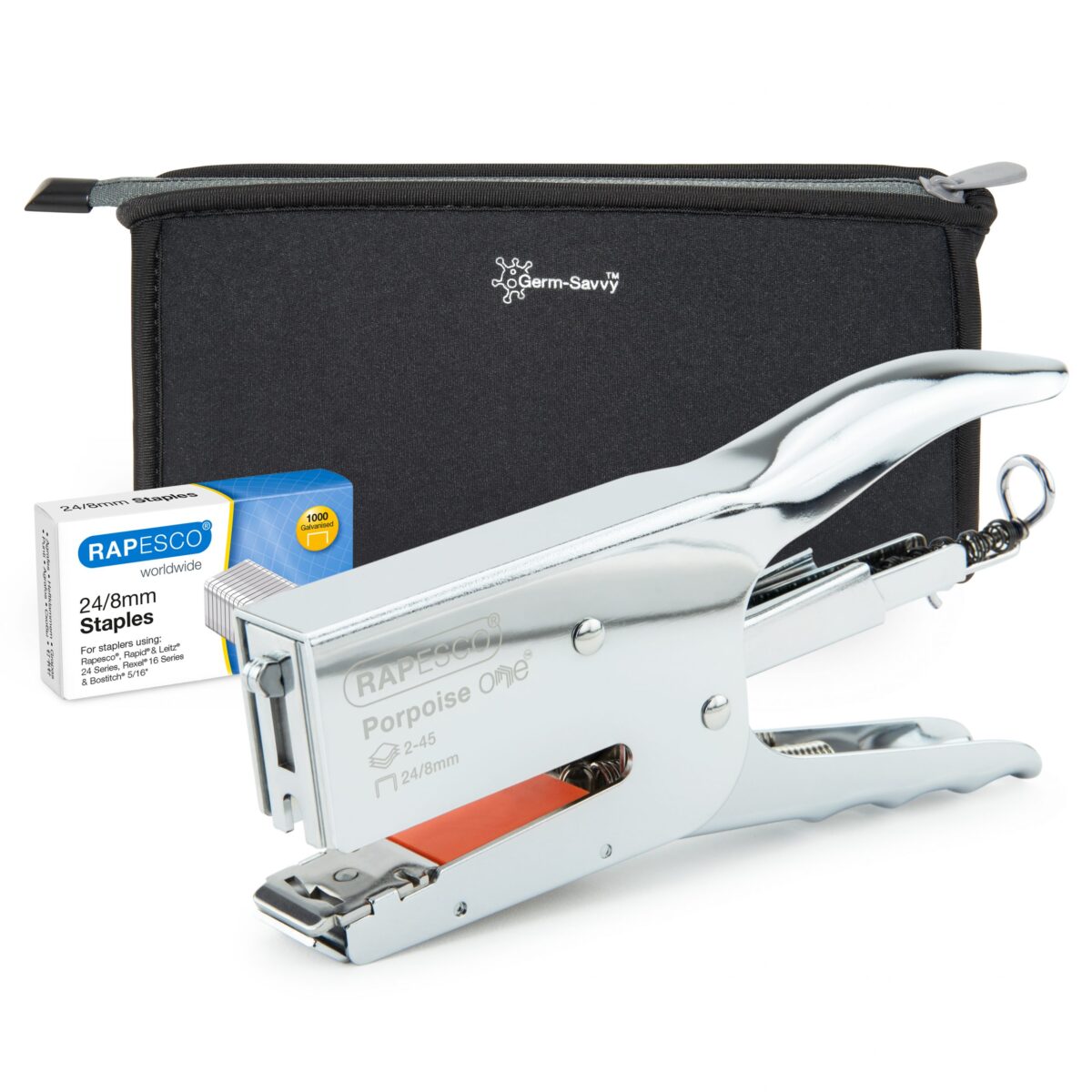 Porpoise ONE Stapling Plier & 1000 Staples 24/8mm – Chrome
The Porpoise ONE is an alternative version of our best-selling classic design stapling plier. Featuring a convenient bypass stapling system which reliably staples between 2-45 sheets (80gsm) with just one staple size (standard Rapesco 24/8mm). Also features a rotating anvil for both pinning and bypass stapling functions. Boasting durable and sturdy all-metal construction, the Porpoise ONE has a traditional rear-loading mechanism for convenient staple re-loading and an ergonomically designed contoured grip for optimal user comfort. It comes complete with a handy Germ-Savvy® antibacterial soft neoprene bag for neat and easy storage and a starter pack of 1000 Rapesco 24/8mm staples so you can start stapling straight away. Only one staple size is needed whether you are stapling 2 sheets or bigger documents up to 45 sheets (80gsm) thanks to the bypass system, offering the convenience of using the same type of staple for every task. The bypass system bends and positions the staple legs side-by-side at the back of the page, preventing the staple ends from overlapping on the back when stapling fewer sheets. Designed for use in the mailroom, hospitality venues, warehouses and more. Comes backed by a 15-year guarantee.
Bypass stapling system so only one staple size is needed for small and large stapling tasks
Durable, all-metal construction with a rear-loading mechanism and rotating anvil
Ergonomically designed contoured grip for optimal user comfort
Compatible with 24/8mm staples and has a 2-45 sheet (80gsm) capacity
Supplied in a Germ-Savvy® storage bag with 1000 Rapesco 24/8mm staples
Perché scegliere Rapesco?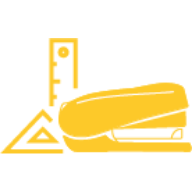 Progettazione
Siamo produttori di prodotti per ufficio dal design meticoloso che superano i limiti in termini di prestazioni, innovazione e longevità.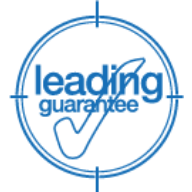 Qualità
Alla continua ricerca di nuovi standard di prestazioni, siamo fiduciosi nella lunga durata dei nostri prodotti e siamo orgogliosi di offrire una garanzia leader.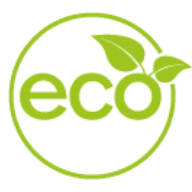 ECO
ECO è molto più di un semplice aggiornamento del prodotto, sta diventando il nostro nuovo standard e siamo costantemente alla ricerca di nuovi modi per ridurre, riutilizzare e riciclare.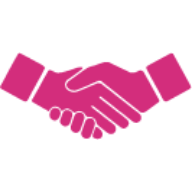 Affidabilità
Rinomati a livello internazionale da quasi 70 anni, siamo orgogliosi di essere un marchio su cui i nostri clienti possono fare affidamento.